Oh my, how wonderful spring flowers are when you live in cold climate. Winter lasts so long here sometimes. Two weeks ago we got 3 days of glorious warm weather and sun, and then…. back to the rain and the chill. It was such a teaser, now I'm counting the days until the sun shines again.
But look what's coming up!
They started out so green (first photo) that I was afraid I had cut them too early. One was, but the others are showing their beautiful pink ruffles now: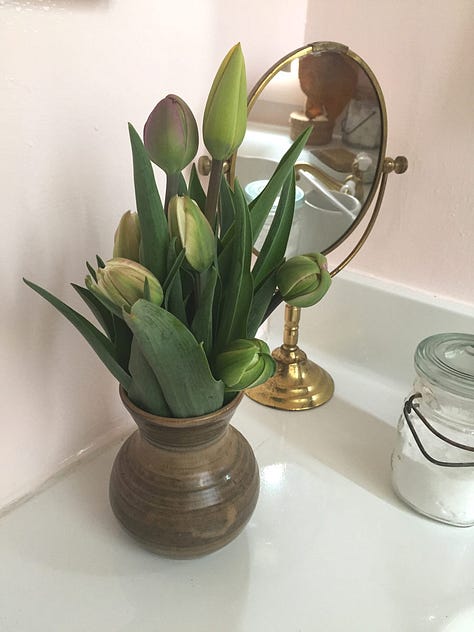 The bright ones below came up first, and I have a million of these… so cheerful. They don't last long even with special care, so I am taking lots of photos for future art reference. I will cut more soon: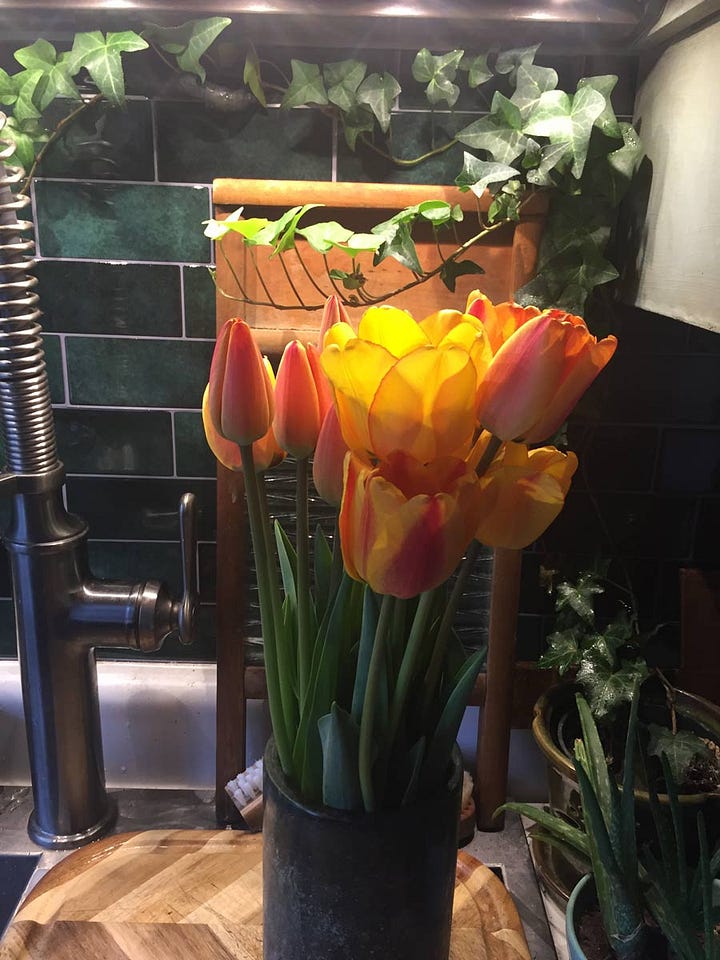 And this is only round one! I have late bloomers that have barely begun out there, just waiting to see what they look like too. This is going to be a wonderful summer of flowers, as I planted not only 350+ tulip bulbs last fall, but also a whole bunch of peonies and climbing roses and will be starting dahlia bare roots soon too.
How could I have lived so long without planting them??